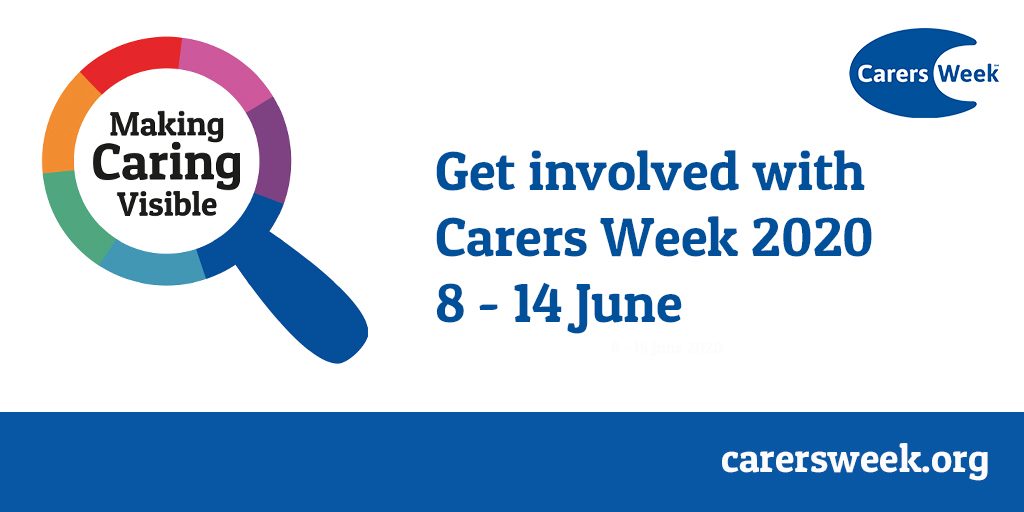 Date
Jun 08 2020
- Jun 12 2020
Time
9:00 am - 5:00 pm
Cost
Free
Virtual Carers Week 2020
Save the date: 8-14 June 2020
The theme this year is making caring more visible.
This year we have had to do things a bit differently due to COVID-19, but we will still be providing courses and fun activities that you can join in virtually, read below for more details!
Zoom
We are running all activities and courses on Zoom, a teleconferencing platform which is very easy to use, and you do not need to sign up to join in on the courses and activities!
Just let us know what activities and courses you would like to join and we will give you a unique code and password to access the meeting! If you would like more information about Zoom then please give us a call or email.
8th June
Carer's tea and coffee social group 10am – 11am
Trivia Quiz 2.00pm -3.00pm
9th June
Nutrition for managing stress 10.30am – 12.30pm
How nutrition can support our stressful life?
What foods help us fight the effects of stress?
How can we make changes in our diet to beat stress?
Virtual Bingo 3pm – 4pm
10th June
Introduction to building resilience 1pm – 3pm
How stress impacts resilience?
Learn what takes to become more resilient?
What might be affecting your resilience levels?
Recipe sharing and dinner idea's 10.30am – 12.00pm
11th June
Colour therapy and the effects of colour on your mood 10.30am – 12.30pm
Make own designs or colour in pre made designs for relaxation.
Discussion on how colours effect our moods & stress levels
Virtual Pictionary 2.30pm – 3.30pm
12th June
How can caring be made visible and carers rights information session 10am – 11.30am
Mental Health Support Group 1.30pm – 2.30pm
To attend any of these sessions please contact us so we can send you the zoom link invite!
Tel: 02088685224
Email: admin@harrowcarers.org