"With their guidance the charity continues to develop new services and raise the profile of carers across the borough."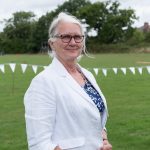 Charmian Boyd
CEO
Overall responsibility for all operational matters and strategic planning. Managing all aspects of the day to day running of the charity through the staff and volunteer team. Reporting to and working with the board of trustees.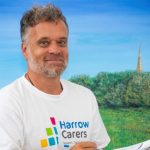 Colin Powell
Operations Director
Overseeing all the day to day operations of the different departments. Ensuring all the teams are delivering quality, accessible and innovative support to all carers.
E: Colin.Powell@harrowcarers.org
T: Ext: 207
" They genuinely care about the well-being of carers."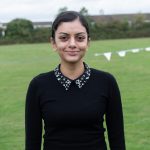 Disha Patel
Psychological Wellbeing Practitioner
Passionate about mental health and well-being and strive to support those who need access to services that can help them.
E: disha.patel@harrowcarers.org
T: Ext: 219
" They genuinely care about the well-being of carers." 
"Such lovely service over the phone."

Radha Hirani
Information and Advice
Team Leader
Providing support, advice and information to carers up to the age of 65. Including access to Carers Assessment and benefits advice.
E: radha.hirani@harrowcarers.org
T: Ext: 210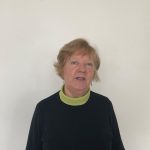 Anne Hession
Carers Advice Services (Over 65s)
Looking after the mental health of carers by delivering well-being and mindfulness workshops.
E: Anne.Hession@harrowcarers.org 
T: Ext:209
Caroline O'Sullivan
Working for Carer Project Manager
Responsible for all aspects of running the project and ensuring that it reaches and delivers on all it's targets.
E: Caroline.OSullivan@harrowcarers.org
T: Ext: 208
"I am extremely appreciative of the team getting me back into the job market."
"With their guidance I have been able to develop my computer skills so much."
Francisca Mensah
Homecare Service Manager
Ensuring that the homecare service is well recognised and promotes the recognition and adoption of the National Standards, Care Quality Commission guidance and Codes of Practice providing the highest level of care to all Harrow Carers' customers.
E: Francisca.mensah@harrowcarers.org
T: Ext:211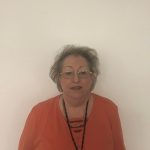 Christine Stanley
Care Coordinator
Responsible for processing all client referrals both internal and external, and coordinating activities of Care Support Workers.
E: Christine.Stanley@harrowcarers.org
T: Ext:202
"Every contact I have with the team is exceptionally personalised."
"They give you complete control of the type of care you want to receive."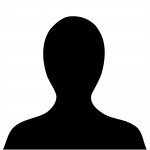 Samantha Smith
Deputy Manager 
Committed to delivering the highest standard of care delivery.
E: info@elitespecialistcare.org
T: 020 8863 9134
Alison Petty
Homecare Finance Officer
Managing the finances of the homecare service ensuring it is all accurate and processed correctly.
E: Alison.petty@harrowcarers.org
T: Ext:215
Phil Hollis
Young Carers Managers
Responsible for the young carers service securing funding for all the activities. Providing support and advice for carers aged 5-17 and their families.  
E: Phill.Hollis@harrowcarers.org
T: Ext:222
"Young carers in harrow are in good hands with this team. They are reponsive, fun, supportive and most importantly caring."
"Thank you for all your help with the school drop-ins!"

Rehna Tanna
Business Development & Marketing Manager
Responsible for developing and implementing marketing communications and digital content strategy for all service areas to support delivery of the strategic business objectives.  
E: Rehna.tanna@harrowcarers.org
T: Ext:220

Zainab Damji 
Finance Manager
Responsible for managing finances and ensuring the financial well being of the organisation
E: zainab.damji@harrowcarers.org
T: Ext:203