Working for Carers
As a carer, you have accumulated an incredible set of skills that prospective employers are looking for. Our Working for Carers programme helps you gain a higher level of confidence and improve your chances of finding a flexible job that fits your ambitions and schedule.
Motivating, inspiring and informing you
Looking for a new job starts with a positive approach. Our experienced advisors listen to you carefully in a confidential and non-judgmental atmosphere. We aim to give you access to free support, designed to meet your individual needs and delivered in your local area.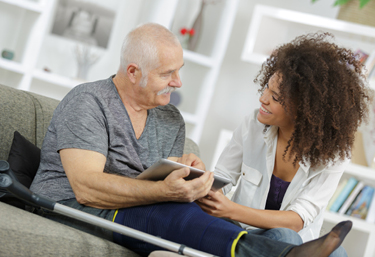 A trusted circle for listening and caring
We appreciate that as a carer you may have been out of the job market for a while and may need the support to boost your confidence and update your job searching skills. Our local Job Clubs provide an inspiring environment where you can meet other carers, overcome and manage feelings of guilt about doing something for yourself.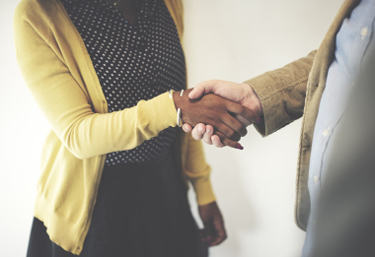 Creating opportunities for carers
In an effort to create flexible and sustainable employment, training and volunteering opportunities for carers, we engage with local businesses. We highlight them the benefits of employing carers and help them understand the need for carers in the workplace.
Working for Carers
It's always rewarding to see an unpaid carer gaining confidence and positivity during the programme and secure a job that fits their schedule.
We have several success stories where carers are employed by smaller local or larger national companies, like Mehrdad Azadisoleimanieh who secured a job as a Selling and Service Partner at the high-end department store, John Lewis in Westfield White City.
"They could see transferrable skills I already had that I would be able to take to any industry."
– Rob
"They could see transferrable skills I already had that I would be able to take to any industry."
– Rob
Working for Carers will be present at the following events. Please do join us. Heathrow Jobs & Careers Fair -...
read more