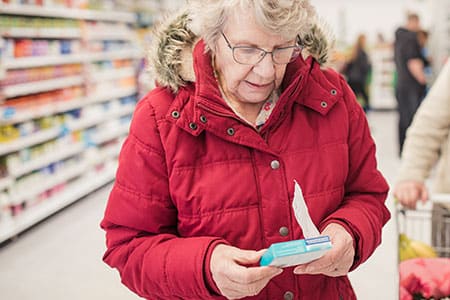 After a challenging few years of caring through Covid-19, the cost of living crisis is a new burden to unpaid carers.
With unpaid carers facing a real-terms cut of 4.5% in their weekly allowance and energy bills predicted to rise by over 50%, Carers UK survey has revealed that 45% of unpaid carers have said they are unable to manage their monthly expenses and the potential for further increases in energy bills carers say, will impact the mental health of themselves and the individual(s) they care for.
It is so important therefore to learn how to navigate the current cost of living crisis to reduce the burden. Below are some useful tips on how to keep in control of your finances as a carer during this difficult financial period:
Check to see if you are entitled to any benefits:
If you are not aware already, it is important to know about the potential benefits you can receive as a carer which can financially help you.
If you care for someone for at least 35 hours a week you may be eligible for Carers Allowance. This provides weekly financial support. For each week you get Carer's Allowance you'll be entitled to get National Insurance credits. There are also other potential benefits such as support from your local council or a Council Tax Reduction.
Banking digitally:
Online and mobile banking allows you access to your account 24/7. This can help you manage your finances easier and means you can keep track of your spending whilst you are on the go.
Supermarket saving:
By downloading your supermarkets free loyalty app, you can scan and collect points from your spending. These can be redeemed for pounds and pence discount off the cost of certain products or your overall grocery shop, helping you save as you spend.
There are also price comparison apps and websites for supermarkets such as My Supermarket Compare, which allows you to compare prices from all the major superstores. This process will help you get the best deals for your shopping.
Make positive lifestyle changes:
Simple and small changes can help you save money on your bills. For instance, hanging out your washing, when possible, rather than using a tumble drier, turning the heating down by a degree or two, or switching off lights and radiators when not in use all can help reduce your total bill amounts.
Debt management:
If you find yourself getting into debt, you can receive free, impartial advice on how to handle this. Here are a few organisations which can guide you through debt management:
– National Debt Line
– Turn2Us (also offers benefits and eligibility calculators)
– StepChange
– Citizens Advice
– Christians Against Poverty
 By Tabitha Desmond
Working for Carers is a London-wide project that supports unpaid carers, aged 25 or over, to move closer to employment. The project is led by Carers Trust and delivered by its network of partners across London. Working for Carers is funded by the European Social Fund and The National Lottery Community Fund.