Working for Carers will be present at the following events. Please do join us.
Heathrow Jobs & Careers Fair – Thursday 28th February 2019
The Heathrow Jobs & Careers Fair will take place on Thursday 28 February 2019 at Sofitel Heathrow, Terminal 5.
Heathrow Jobs and Careers Fair is an annual event. It aims to inspire local schools, parents and job seekers as part of the airport's investment in the local communities of Ealing, Hillingdon, Hounslow, Slough, South Buckinghamshire, Spelthorne and Windsor & Maidenhead.
The event showcases some of the 413 companies that operate at Heathrow and the thousands of different skills development opportunities and roles available.
For more information and to register click here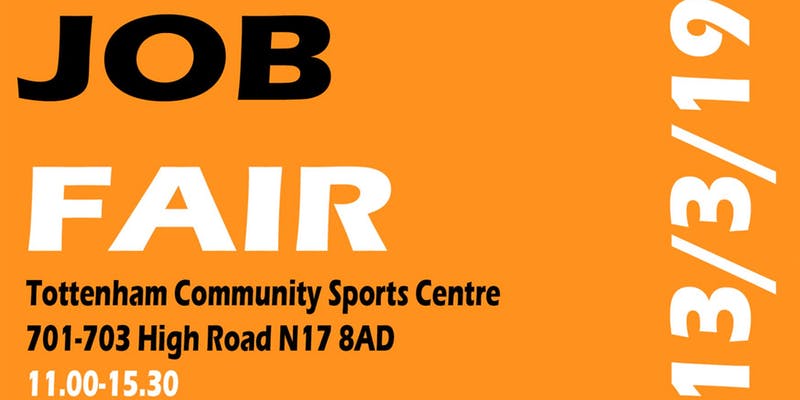 Job Fair – 13th March 2019, Haringey
Crutch Harinegy is hosting its next Job Fair oppposite the new Tottenham Hotspur football stadium. There will be over 50 exhibitor stands including job opportunities, apprenticeships, training and career guidance and support.
Last year over 400 visitors attended.
This is a free non ticket event open to all – please click here for more information and to register
Level 2 Advice and Guidance (IAG) Qualification
Want to work giving advice and guidance to people?
This 5 day course is suitable for anyone who wishes to start a career in advice work (or who already volunteers or works in this field), and will provide a basic level qualification to those wishing to give advice and discuss options for customers and clients in careers, housing, employment, rights, debt, counselling and training/education.
The course covers definitions of advice and guidance, the skills needed to give advice, listening and communication skills, meeting the needs of the client, boundaries, referral, and legal/ethical issues. You will get to practice your skills through exercises and role plays, and will achieve the qualification through a series of small assignments.
Click here for further information.
Please call us on 020 8868 5224 for any further information and ask for a member of the Working for Carers team. We'll be happy to answer any questions you may have.