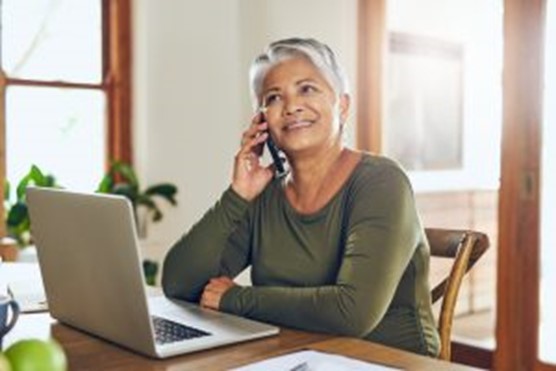 Evidence that the pandemic has affected carers significantly more than non carers is growing, and it points to carers being affected in all areas of their lives. The Office for National Statistics has just published a report that shows hard hitting evidence about the ways that carers have been affected, all to their detriment. You can read it here:
In terms of work, it shows that carers are more likely to work part time, and more carers have had to give up work during the pandemic. There are also more carers in the 55 to 64 age bracket than other age brackets. If you are a carer, this means that you will have to break several barriers to work in a competitive market. In addition, if the main caring activity is to be available at all times (ONS Report, cited above), this will impact on your being able to physically be in a work place.
However, the job market itself has changed massively due to the pandemic. We know that there are vacancies in all sectors, especially hospitality, health and social services, IT, food production, manufacturing, especially in terms of protective gear, and information and communication, to name a few. Now that we are starting to open up again, demand for staff is growing. In addition, the traditional office workspace is undergoing a sea change, with more employees working from home, and employers implementing blended work patterns.
This then may be an opportunity for carers looking to get back into work. Reed have reported that 91% of all job applications at the moment are for `work from home' jobs. This may be ideal for carers who want to work, but do not want to compromise their caring responsibilities. The urge to fill job vacancies may mean that employers are more willing to consider flexibility in terms of hours,  and may pay more for certain skills. This is where the valuable transferable skills that carers have could come in.
If you are thinking about returning to work, think about your transferable skills, not least being able to juggle several tasks at once. Many people now are thinking about working in sectors they have never worked in before, and there is willingness on the part of employers to consider everyone on their merits and ability to do the job, as opposed to real experience in the industry. You can also gain virtual experience in some sectors, so think about your skill fit. This is a time of enormous change for the job market, and it would be well to position yourself to take advantage of new opportunities.
Most employers are now conducting virtual interviews, and there are techniques for doing these interviews well.  Here is one website that will give you tips for how to do these: How to Prepare for a Virtual Interview: 10 Tips for Success (wikijob.co.uk)  There are many more.
You need to think about how you present yourself, and how you can put your points across succinctly and powerfully. The Working for Carers Programme offers advice and support to get carers back into work, and have had success in getting carers back into the workplace despite the pandemic. In addition, they offer workshops on workplace resilience, workplace rights, and coping with new circumstances.  They are a valuable support if you want to go back to work, but do not know how to go about it.  You can find out more about them here:
Working for Carers – Carers Trust
Many carers are worried about whether they will lose their Carers Allowance if they go back to work. This is not the case, but there is a cap on earnings for Carers Allowance. You can earn up to £128 per week before Carers Allowance is affected. For more information, please see here: Carer's Allowance – Citizens Advice or go to the Citizens' Advice website.
It is a changing world out there for people in work, or who are looking for work, but there are opportunities. This could be the time that you, as a carer, could get something back for yourself. You have nothing to lose by trying, and a lot to gain, for yourself and your community.
Working for Carers is a London-wide project that supports unpaid carers, aged 25 or over, to move closer to employment. The project is led by Carers Trust and delivered by its network of partners across London. Working for Carers is funded by the European Social Fund and The National Lottery Community Fund. Contact Working for Carers on 020 8868 5224 Ext 218/208.