Supporting Unpaid Carers
Are you looking after someone who couldn't manage without you? 
Our services are for unpaid carers, that's anyone who provides unpaid care and support for people in the community who are ill, frail, disabled, disadvantaged or have a drug or alcohol dependency. 
Winter Warm Hub, Unpaid Carers and Cared For
Vulnerable Unpaid Carers and the Cared for will be able to stay warm, have a hot drink, use the free wi-fi, take part in wellbeing activities, and connect with others. Thus, our aim is to minimise the impact of the cost-of-living crisis on our Vulnerable Unpaid Carers and Cared For's health and wellbeing so that they are able to continue caring with the support of Harrow Carers.
Every Thursday in December at Old Lyonians Ground, 74 Pinner View, HA14QF from 11:30-3pm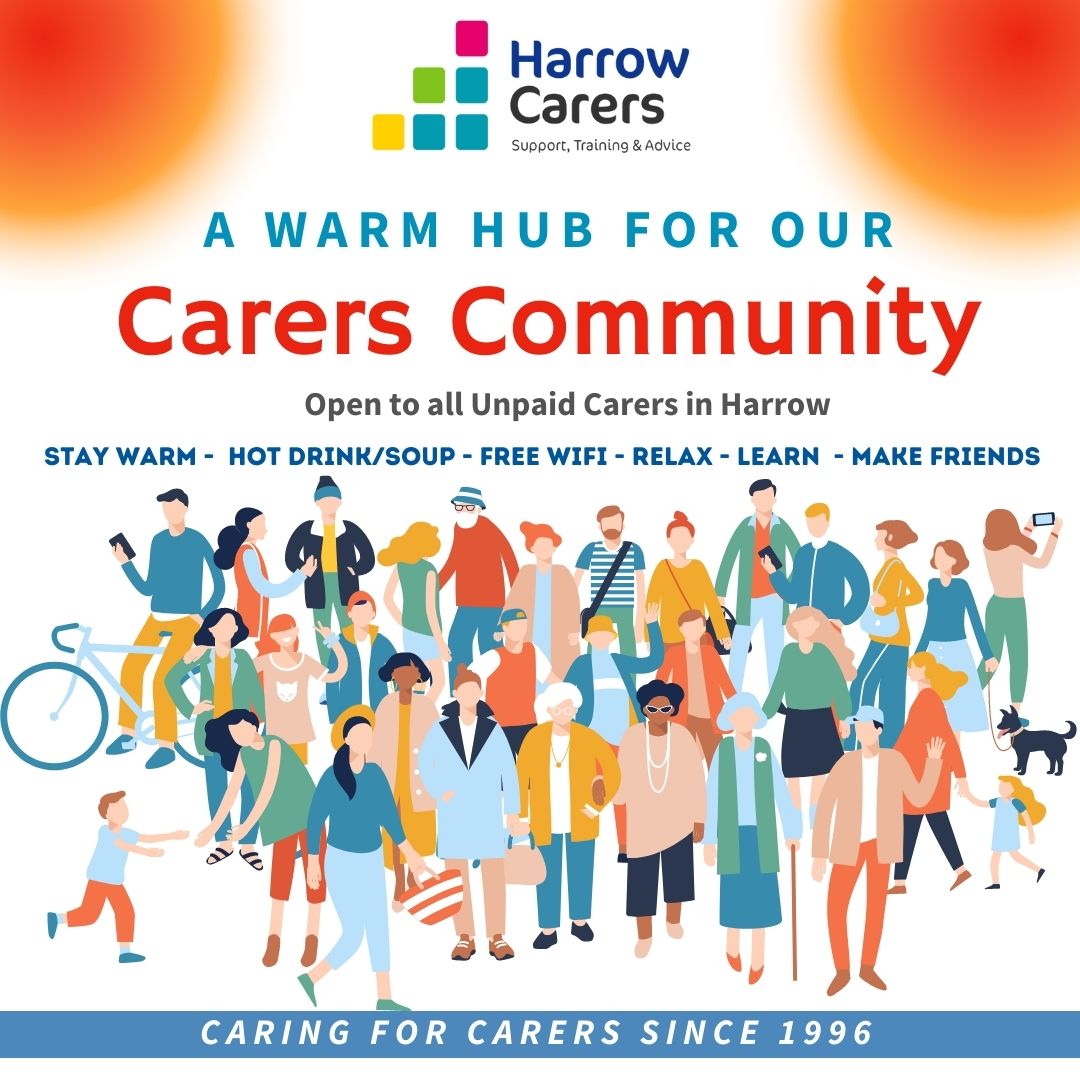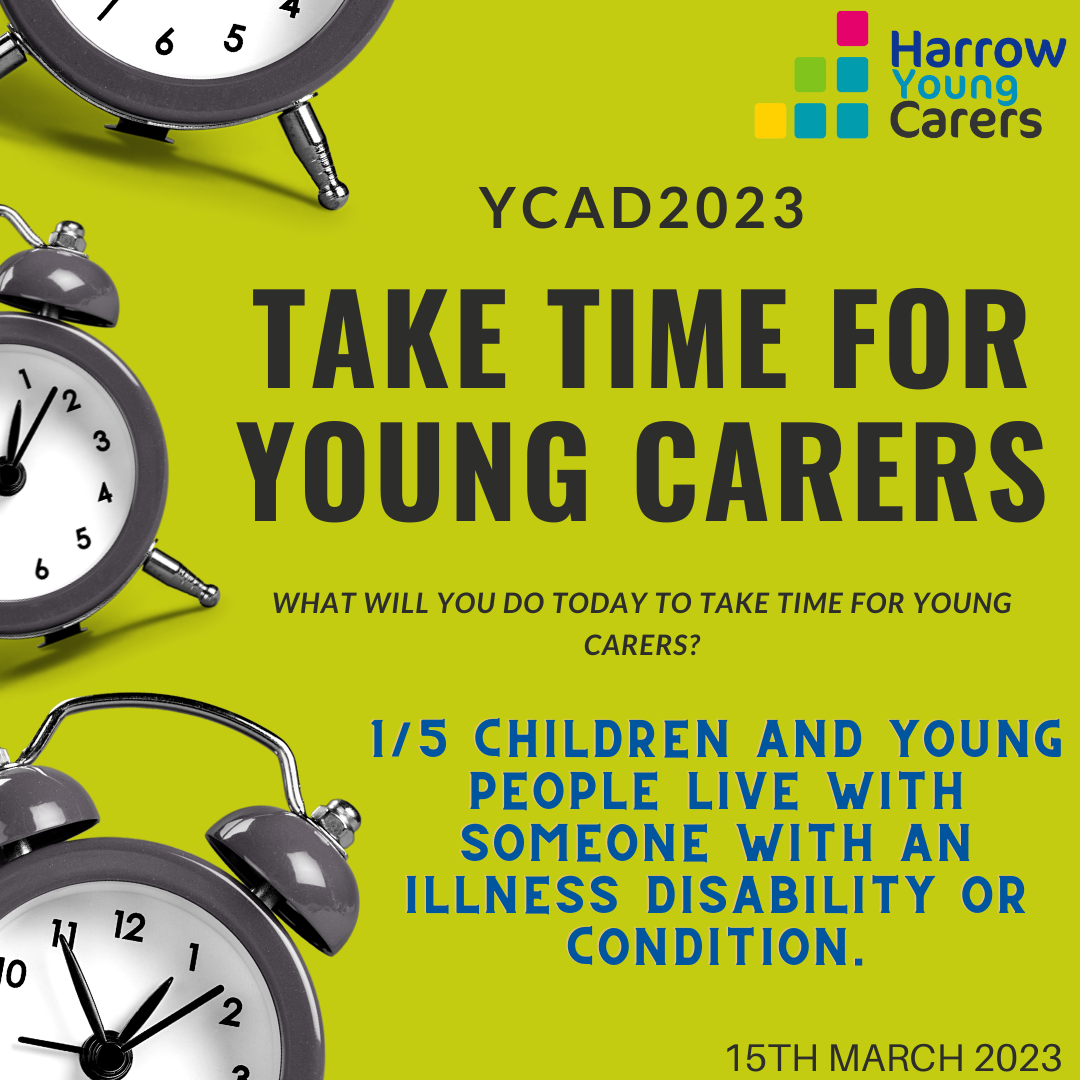 'BEING A YOUNG CARER IS NOT A CHOICE, IT'S JUST WHAT WE DO'
The voices and experiences of young carers and young adult carers from across the UK, read the full report here
We want to hear from you
Help us improve our services by telling us how we are doing in this survey. Because we care about what you think, and how we can best support you, we want to hear from you.
The survey is for all carers being supported by Harrow Carers. It is completely anonymous unless you would like to be identified, so we can respond to something you have said, in which case you can add your name. It takes less than 10 minutes to complete.
If you would like a paper version of the survey to complete you can get one by contacting us. Thank you for your time.
Friendship Cafe
Come along to our friendly café for coffee, cake and an opportunity to meet and socialise with people who are facing a similar future in a friendly and supportive atmosphere. Afternoon Drop-in's every 1st Wednesday of the month for Carers and Cared for. The next one is on the 11th January 2023.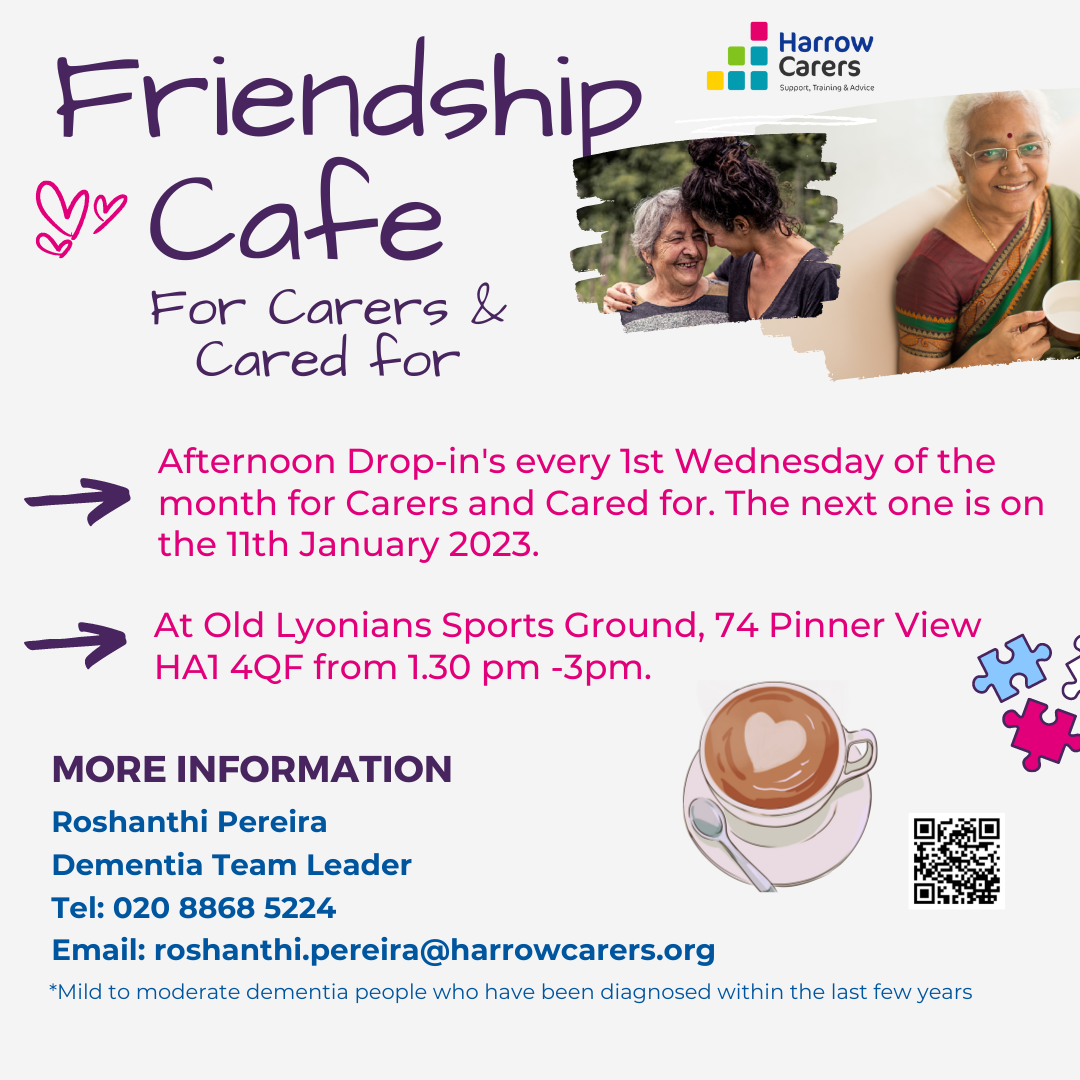 Register with Harrow Carers
You are eligible to register if you:
Provide care for a family member, partner or friend who needs help because of their illness, frailty, disability, a mental health problem or an addiction and cannot cope without your support.
Are not paid to deliver care (this does not include Carer's Allowance).
Are 16 years old or over (Young Carers please email info@harrowcarers.org).
Live or look after someone who lives in the London Borough of Harrow.
The link below will take you to our online registration portal. All of your information is held securely and will not be used for any other purposes other than supporting you as a carer.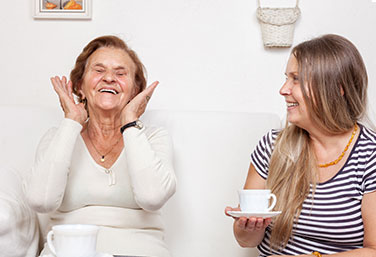 Help with your health and well-being
We take a holistic approach to support.

We run workshops, clubs, counselling sessions, advisory services and other activities. We aim to make you feel better. We help you with stress management, mindfulness and well-being to boost your confidence and positivity.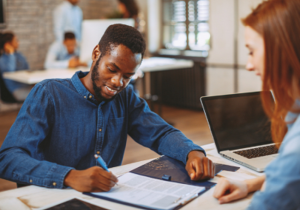 New Working For Carers Video
We not only help you get back into work, but also care for your well-being and mental health.
Our experienced advisors in the Working for Carers Programme are dedicated to helping you become more confident and find a job that fits your caring schedule.
Homecare Service
Caring for someone is mentally and physically demanding.

You may need additional help or some downtime from your caring duties. Our fully trained Care Support Workers can step in to support you as much or as little as you want, whether it's occasional help or something more regular.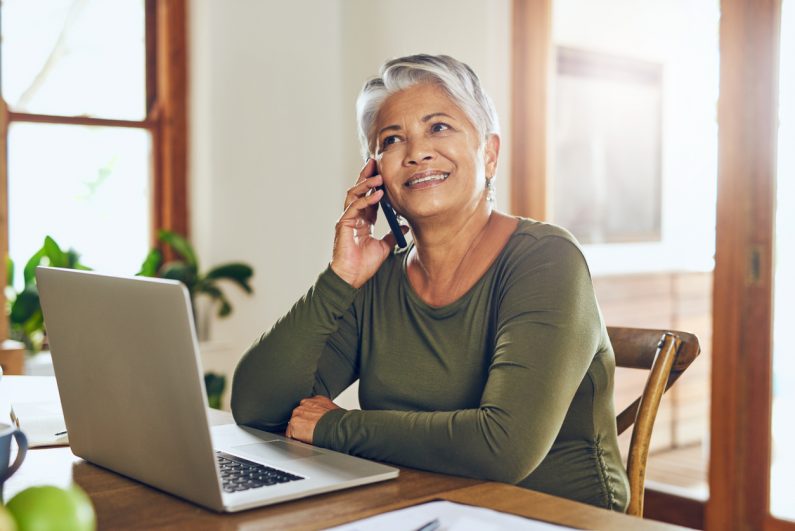 Contingency Plan
A contingency plan is a course of action designed to help in responding effectively to a significant future event or situation that may or may not happen.
Harrow Carers, Harrow Council and Unpaid Carers have developed a contingency plan for carers in the event that they are unable to provide care at short notice. Download your free copy for self-completion or contact us to have one sent to you in person.

Free Information and Advice for Unpaid Carers in Hounslow
Knowing your rights as an unpaid carer
Advice on how to navigate the social care system
Easy contact via: telephone, zoom or home visits carried out
Contact us for more information:
Tel: Donna Tibby 07719012459
Email: Donna.Tibby@harrowcarers.org
Admin Tel: 0208 868 5224
Join our fantastic team
We would like to hear from you if you are ready to offer your skills to support our charity.
We are always looking for dedicated people who are willing to give up their time as a volunteer to help us offer the best service to our unpaid carers as well as those who would like to join our team on a more permanent role. Please have a look at the specific volunteering and full time roles we are looking for and contact us to register your interest.
Benefit updates from April 2019 The National Living Wage is going up to £8.21 an hour  You are legally entitled to the National Living Wage if you are aged 25 or over, and not in your first year of an apprenticeship. Those under 25 and apprentices also benefit from...
read more